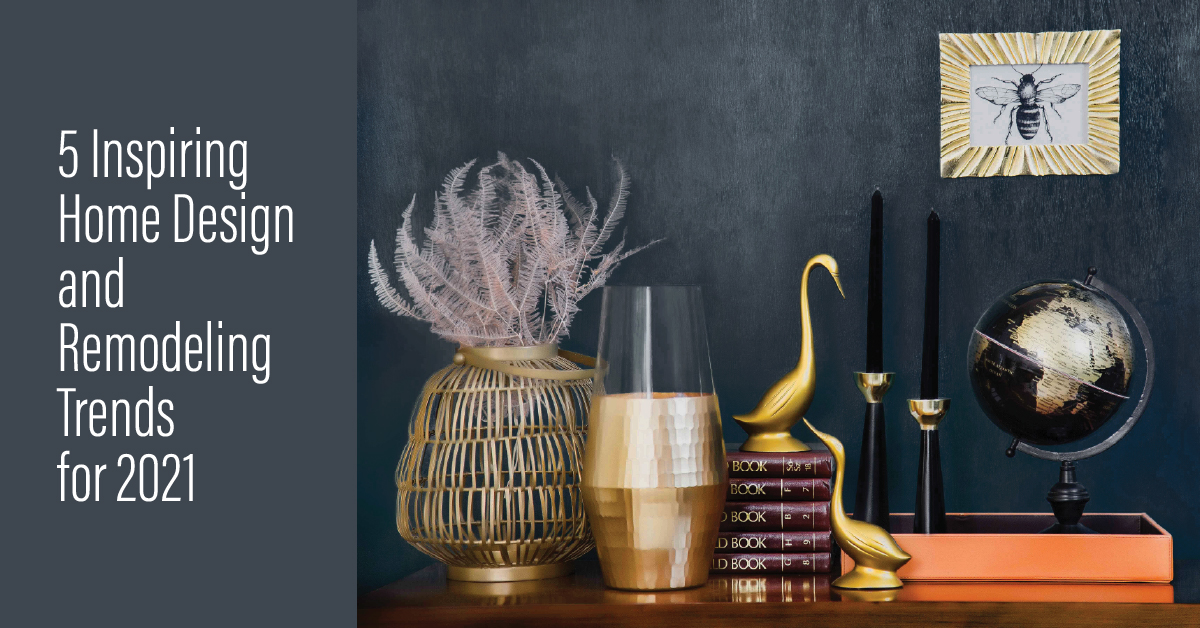 We've all spent a lot more time at home over the past year. And for many of us, our homes have become our office, our classroom, our gym—and most importantly, our safe haven during times of uncertainty. So it's no surprise to see that design trends for 2021 revolve around soothing color palettes, cozy character, and quiet retreats.
Even if you don't have immediate plans to buy or sell your home, we advise our clients to be mindful of modern design preferences when planning a remodel or even redecorating. Over-personalized or unpopular renovations could lower your property's value. And selecting out-of-style fixtures and finishes could cause your home to feel dated quickly.
To help inspire your design projects this year, we've rounded up five of the hottest trends. Keep in mind, not all of these will work well in every house. If you plan to buy, list, or renovate your property, give us a call. We can help you realize your vision and maximize the impact of your investment.
DESIGNED TO SELL
Are you contemplating a remodel? Want to find out how upgrades could impact the value of your home? Buyer preferences vary greatly by neighborhood and price range. We can share our insights and offer tips on how to maximize the return on your investment. And if you're in the market to sell, we can run a Comparative Market Analysis on your home to find out how it compares to others in the area. Contact us to schedule a free consultation!
Sources: